Pestmaster® Services Of Charleston, SC
Pestmaster® Services of Charleston started with a vision: to provide family-safe pest control to households across coastal South Carolina. Through years of experience in best pest control practices and a family-owned commitment to our community, we've provided just that to hundreds of homes and businesses from Charleston to Myrtle Beach. As a result, Pestmaster® Services makes South Carolina a safer, cleaner place, one pest at a time.
Why Choose Pestmaster® Services?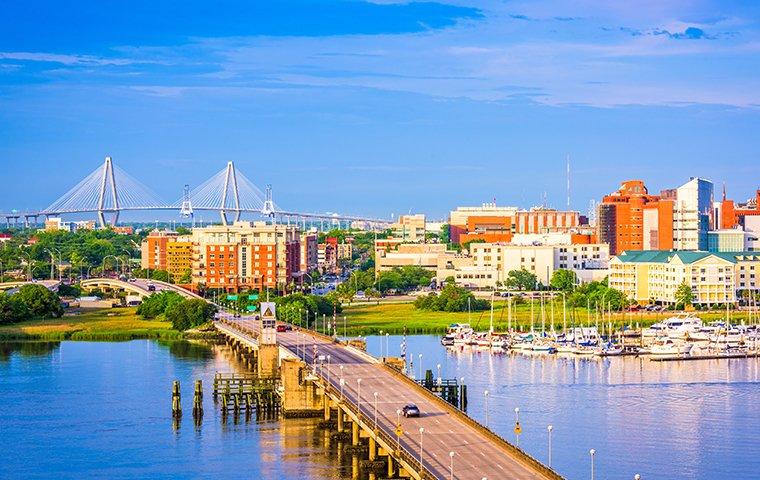 If pests are disrupting your home or business, why should the exterminators do the same? We offer comprehensive services that won't affect your lifestyle or safety for even a minute.
To residents and business owners in the greater Charleston area, we offer the following:
Home pest control and commercial pest management services

Our pest-free guarantee

Quarterly or monthly check-ups to maintain a pest-free environment

Compassionate customer service that seeks to fix all of your rodent or insect problems

Family-friendly pest control that won't harm the health of your kids, pets, customers, employees, or property
On top of these benefits, Pestmaster® Services understands the value of a home environment and the risk that exterminators can bring to that environment. We promise that our services won't disrupt your way of life, and with a few quick pest control fixes, your home will be safer than ever.
Our Pestmaster® Services Promise
With the delicacy of a family owned business and years of pest management expertise to back it, Pestmaster® Services offers the thorough pest control that Charleston residents deserve. If you think pests have gotten into your home or business, it's time for our pest control experts to take a look. Reach out today, and we'll be happy to come service your property.